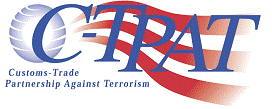 All Scaletta divisions are Customs-Trade Partnership Against Terrorism (C-TPAT)
certified for the transport of materials between Canada and the United States.
Waste Haulage
New York State R9 and Waste Transporter Permit
Scaletta Waste is authorized and certified to haul the following waste materials:
Waste
Sludge
Contaminated Soils
Acid Solutions
Alkaline Solutions
Aqueous Salts
Miscellaneous Inorganic Wastes and Mixed Wastes
Non-Halogenated Spent Solvent
Fuels
Resins and Plastics
Halogenated Organic Wastes
Oily Wastes
Miscellaneous Organic Wastes and Mixed Wastes
Processed Organic Wastes from transfer Stations
Plant and Animal Wastes
Compressed Gases
Non-Hazardous Liquid Industrial and Hazardous Liquid Waste Classes
Hazardous Solid Wastes Classes
Sand & Gravel
All aggregate meets MTO specifications for road base materials.
Screened Sand suitable to meet Concrete and Asphalt mix specifications.
Registered C/A to haul contaminated soil, waste, sludge, etc.
Construction
Licensed Septic Installer
Demolition Services
Contain Hazardous liquid